March 2, 2019
Women's History Month Celebration
"The Journey Home"
Join us for brunch as we honor members of our various organizations and celebrate our Scholarship Awardees. Event includes a raffle to support Lake County Women's Coalition Scholarship Fund at CLC.
Plated meal includes choice of Chicken, Vegetarian or Vegan, plus bread and butter, salad, vegetable, potato, dessert and beverage.
PRICE: Tickets for brunch are $25 per person
LOCATION: Wedgewood at Midlane, 4555 W. Yorkhouse, Wadsworth 60083
TIME: Doors open at 10 a.m. Plated lunch served at 11 a.m.
PROGRAM: Golda Meir - "The Journey Home"
How does a girl born in the Ukraine, raised in Milwaukee, Wisconsin, travel a path that will lead her to become Prime Minister of Israel? This informative, entertaining program, developed by Jessica Michna, explores that rather circuitous route. What roadblocks and detours were thrown in Golda's way and how did she overcome them? The journey is a fascinating one, filled with joy, sorrow, seriousness and humor.
2019 HONOREES
Ethel Untermeyer, AAUW Waukegan Area Branch;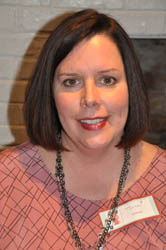 Lisa Fisher, Antioch Junior Woman's Club;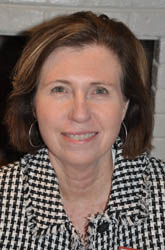 Judge Elizabeth Rochford, Association of Women Attorneys of Lake County;
Dorothy Volkert, Past Presidents' Club of GFWC IL 10thDistrict;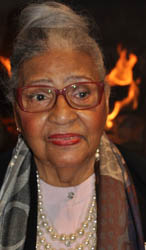 Barbara Gordon, Waukegan Area Church Women United;
Mary Grosskopf, Founders, Waukegan Woman's Club;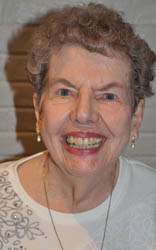 Rita Heinz, Waukegan Women's City Club;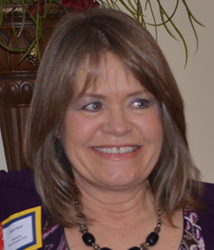 Cheri Neal, WINGS;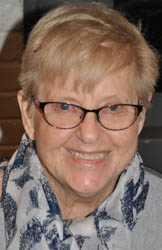 Dawn Revenaugh, Women's Business Exchange;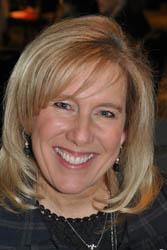 Alane R Church; Women's Business Network;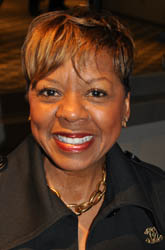 Treopia Cannon, YWCA Lake County;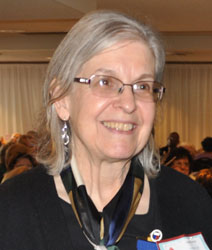 Olive Lind, Zion Woman's Club.
EMPOWERMENT SPONSOR
Gurnee Community Bank $500
LEADERSHIP SPONSORS
Association of Women Attorneys of Lake County $250
Kirsten's Hope Scholarship Fund $250
Women's Business Exchange $250
Women's Business Network $250
MAKING IMPACT SPONSORS
Antioch Junior Women's Club $100
Dr. Michael Bruno $100
First Midwest Bank $100
Waukegan Woman's Club $100
SUPPORTER SPONSOR
Huntington Bank - Arlene Martin $50
State Farm Insurance - Chris Redic $50
Donna Poucher - $50
Karen Bashkin - $25
INKIND SPONSOR
Office Center of Gurnee for printing of our programs
Marian Rodriguez - Photographer
Regina Orawiec - Centerpieces
Helen Scott - Nametags
---